Discovery Land
Sunday services in 
 are safe, fun, and memorable. Students walk through the big-picture timeline of the Bible every three years, with relevant life-application points and plenty of fun-filled hands-on learning.  
6 Weeks - 3 Years
We love babies and toddlers in Discovery Land! As early as 1 year old, we begin introducing fundamental truths of the Bible in the Birth-3 classrooms.  

Here's how we prepare for your little ones:   
Toys and surfaces are sanitized between services  

All volunteers have an approved application and background check and attend frequent trainings 

We follow industry-standard adult:child ratios 
We invite you to contact us with any questions about our Birth-3 Ministry.  
Preschool
Preschool students are introduced to a weekly Bible point through a puppet show, worship, interactive hands-on activity, and engaging classroom lessons.  Together, the Sunday and Tuesday (Awana Cubbies) Preschool programs will introduce your child to Bible basics and help them understand how much God loves them.  
Elementary
Kindergarten - 6th Grade
On Sundays in Discovery Land Kindergarten-6th grade students enjoy energetic worship, fun and creative hands-on learning, and relevant Bible lessons that introduce them to the Truth of the Bible, and help them apply it to their lives.  Students leave feeling confident in their faith and prepared to stand firm, no matter what challenges they face.
Special Needs
We value and love every child, which is why we have designed our One2One Ministry. One2One focuses on children with special needs. Our goal is to create a safe, fun, educational experience for all children while meeting their individual needs. 
GET INVOLVED
Serve in Discovery Land
Serving in Discovery Land is fun and rewarding. You will see yourself grow in your own life as you teach children to build their lives on the truth of God's Word.
learn more
The Discovery Land Experience
The Discovery Land experience continues at Awana on Tuesday Night.
Frequently Asked Questions
Can I stay with my child?
On Sundays and Tuesdays, our welcome team would be happy to show you around our ministry space before the ministry session starts. However, with safety as a top priority, we limit who is in the Discovery Land facility during our ministry sessions. Parents who would like to have a visitor lanyard to stay with their student during Discovery Land (ex: Sunday morning, Tuesday Awana, etc.) should stop by the DL Welcome Desk or email [email protected] to see if it is a possibility for the date they'd like to attend. 
Do I have to be a member to bring my kids to Discovery Land?
No, you don't have to be a member. Everyone is welcome in Discovery Land!
How old does my child have to be to come to Discovery Land?

Discovery Land offers Sunday programs for children from 6 weeks through 6th grade. Our Tuesday night Awana Ministry is for children 2 years before 5-year-old kindergarten through 6th grade. To learn more about our youth programming for students in 7th grade and older, please visit our Student Ministries page.
How will you notify me if my child needs me?
We will text or call the parent phone number(s) on file. Parents should come to the DL entrance.
Is there a fee for Discovery Land?
Our Sunday program is free of charge. 
Our Awana Ministry (Tuesday evenings) has a cost associated with registration, which covers awards and other program materials. Students also need a handbook and uniform. Visit the Awana page for registration and cost details. 
It's my first time! How can I prepare?
We suggest dressing your children in comfortable clothing – In Discovery Land, we love to stay active! In the summer months, some activities will be hosted outdoors, weather permitting.
You can also save time at check-in by completing our First Time Visitor Form. When you arrive, please stop at the Discovery Land Welcome Desk to let us know it's your first visit. In Appleton, you'll find this right inside the East Entrance. Our welcome team is ready to walk you through check-in and the rest of your morning in Discovery Land.
What is Child Dedication?
A Parent-Child Dedication service is a time for parents (or guardians) to dedicate themselves to raising their children in a home that honors God, points their children toward a personal relationship with Jesus Christ, and continually value the on-going discipleship process of their child through life. 
A class is required for all new parents prior to dedication so they can fully understand their commitment to God and how the church will commit to support you.
Dedication Service will take place on a Sunday morning at one of our worship services several times a year. It is a great opportunity for you to invite family and friends to come alongside you in support of your commitment to your child and to God as you faithfully seek to honor and glorify Him.
You can find information about upcoming Child Dedication Classes by visiting our Events Page or by emailing [email protected].
Will my child be safe in Discovery Land?
 Safety is our top priority in Discovery Land, which is why we have implemented the following safety measures:  
Children preschool and under and their parents receive wristbands with matching numbers. When children are picked up, the wristbands are removed by an adult leader after confirming the numbers match. Please note the parent with the matching wristband is the only one allowed to pick up their child.
On Sundays, students K-6th grade must be picked up in their classroom by an adult immediately following the service. To ensure your child's safety, older siblings under 16 are NOT allowed to pick up students.
For your children's protection, screenings and US background checks are run on all Discovery Land staff and volunteers.
In order to serve, volunteers in Discovery Land receive training in our safety and security guidelines which include a minimum ratio of two non-related adults with students at all times.  
In Appleton, the doors to Discovery Land are locked ten minutes after service begins so classes may move around in a secure environment. They are unlocked to allow parents in for pick-up after all classes are back in their classrooms. In Hortonville, entrances are monitored.
STAFF
Melanie Hilstad
Andrea Klarner
Taylor Bierbrodt
Laura Page
Colton Westby
Kylie Garris
Alexandria Abitz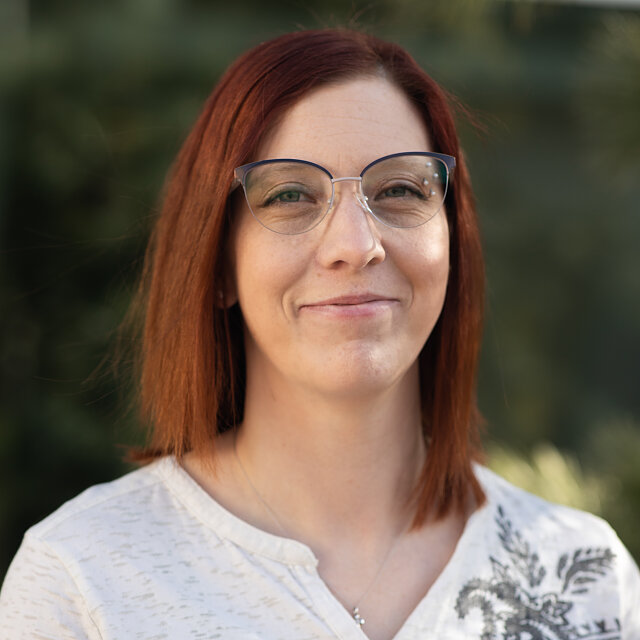 Amber Simons
Hannah Wagner
Mikayla Severson